CHINA PRESENTED THE CRYPTOCURRENCY RATING FOR DECEMBER
China's Center for Information and Industry Development (CCID) under the Ministry of industry and information technology of the country has published the December update of its Global Public Blockchain Technology Assessment Index (GPBTAI).
The study concludes that EOS is the best cryptocurrency in the world market with a high enough rating to hold the first place in several issues of this rating.
According to an official press release, "EOS topped the list with a total score of 156.1 points", significantly improving previous performance over the past few months.
The methodology used for the assessment is not fully disclosed, but it is known that the final assessment is the result of combining three components – assess the technological aspect, the potential for application in everyday life and the level of innovation each development has.
The results showed interesting changes compared to the previous months. Ethereum remains in the second position, and the bitcoin is in the 18th place: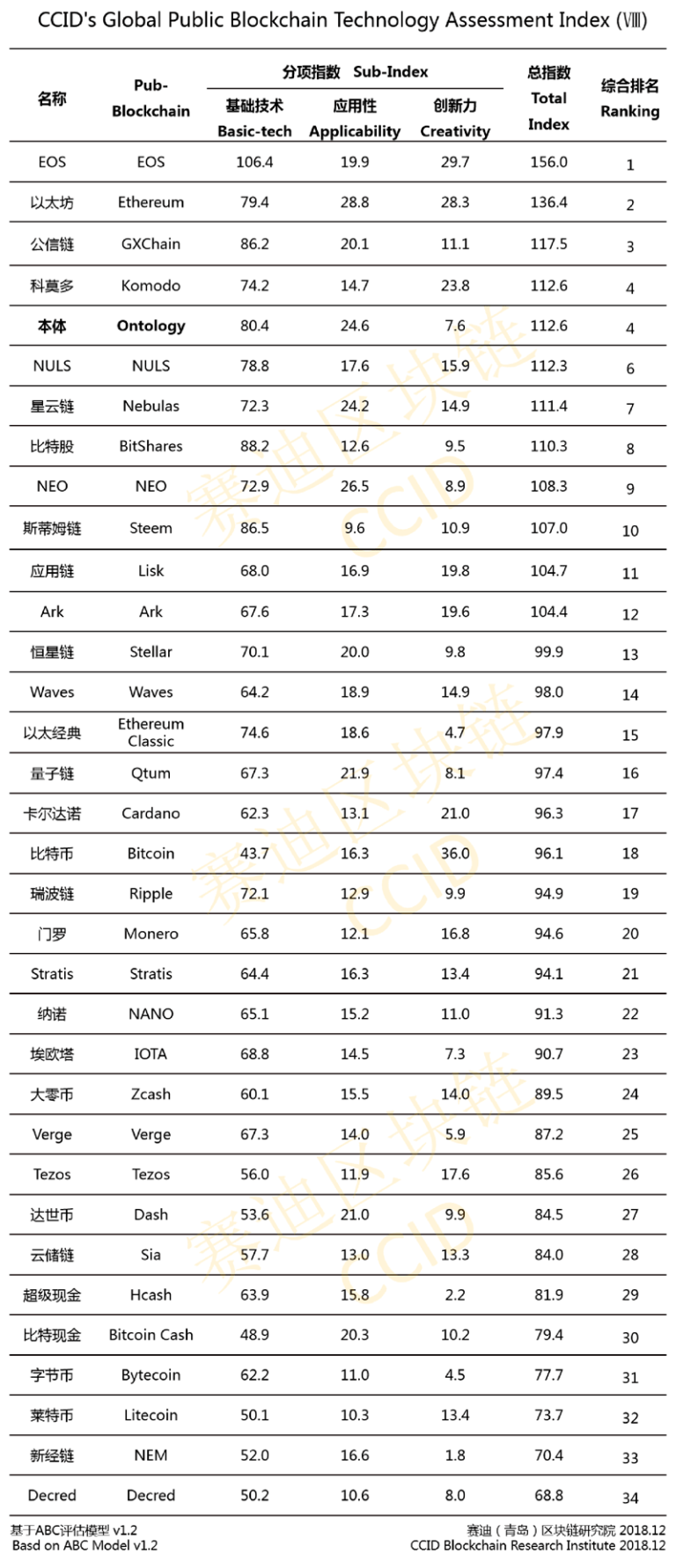 EOS topped the list with a total score of 156.1 points. Second place went to Ethereum with the index 136,4. These two cryptocurrencies are still leading. GXchain replaced BitShares in third place with a score of 117.5, while BitShare fell five points in the current estimate, finishing eighth. Komodo, Ontology, NULS, Nebulas, BitShares, NEO and Steem shared fourth to tenth places. The assessment of the bitcoins left in the middle of the list with a score of 96.1 per, finishing in 18th place.
In the ranking also evaluated the most popular consensus algorithms in the trusted cryptocurrency.